Hi all
My 88 E24 has been running very rich - starts fine, idle ok (cleaned the ICV which seems to have addressed a previous stutter). Has had a recent service with fluid & filter change, new plugs etc. Garage suggested its probably the AFM but reading here the CTS sounds a likely culprit. I put a meter on it (assuming i'm checking the right thing
- lower of the two sensors in the pic and got no reading at all, i.e. open circuit - i'm no auto electrician but i'm pretty sure that's bad.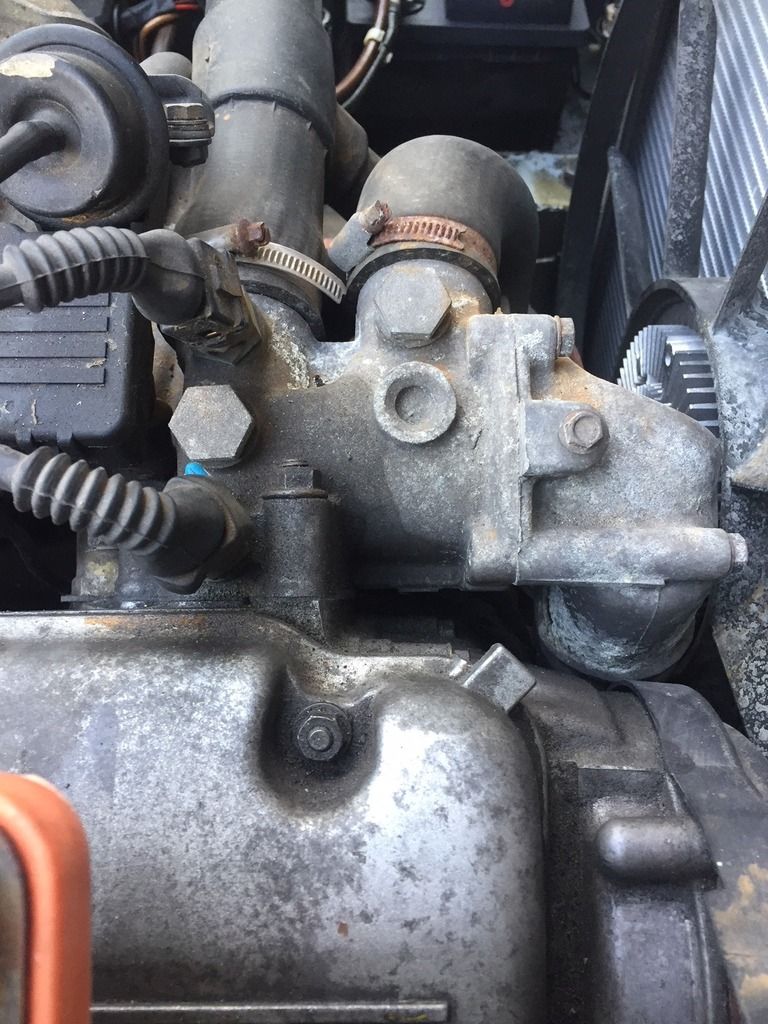 Few q's then:
- Am i looking at the right thing? (and what's the blank plug between the two connectors, was there a sensor here that's not used in later cars?)
- Am i right in thinking this will cause the brain to think the engine is always cold, hence explain the rich mixture?
- Do i need ti drain the coolant to change it over?
- How likely am i to damage the housing in taking it out, any tips?
Advice appreciated, this is my first foray into tinkering in the oily bit...
Cheers
James