Since installing Gen I Miller MAF system to my car I've had two issues with it:
1. Car was constantly running rich, it was obvious by the color of spark plugs, exhaust and... smell. This is not solved and Miller was no help.
2. Under hard acceleration between 4 and 5K RMP there was very noticeable stalling. It wasn't critical but annoying. Miller also couldn't advice the reason.
Recently I found that someone reported about the second issue on some FB group and that it was resolved by installing mesh affront of MAF sensor. Miller system never had anything before the sensor, while all production cars do have one or even two meshes there.
The MAF mesh was sourced during one of the trips to junkyards.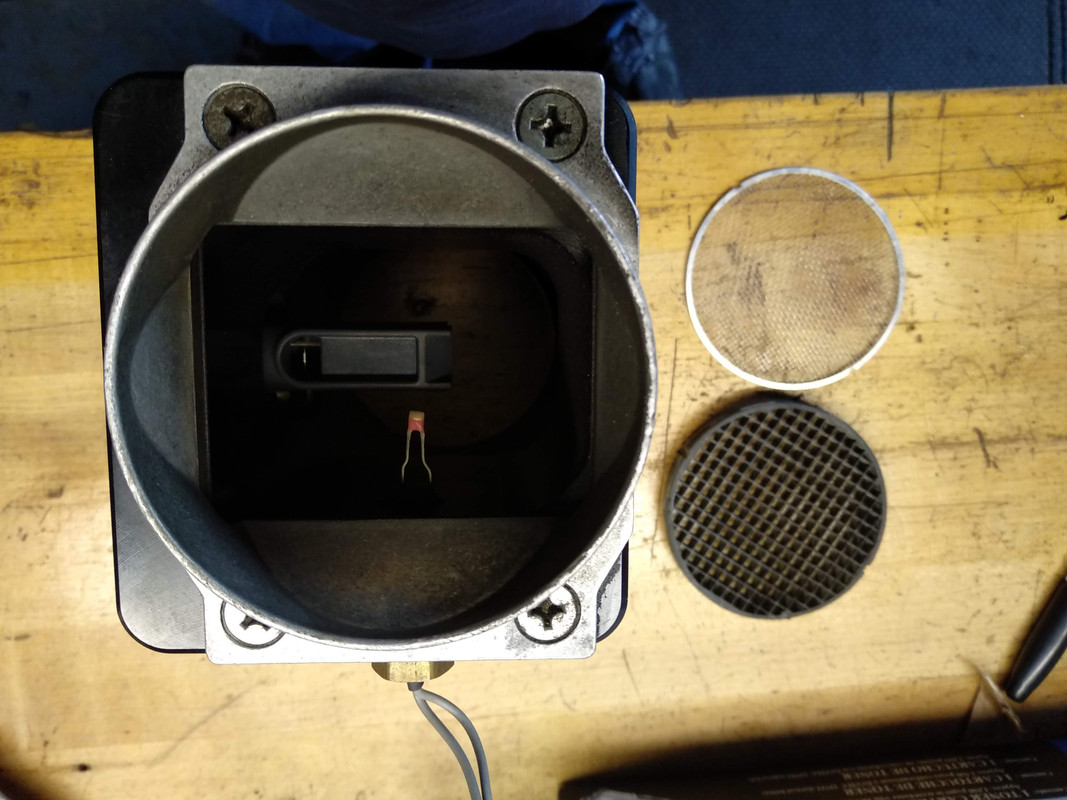 I trimmed the metal mesh to fit between the Miller intake and original BMW flange. Unfortunately, the piece wasn't big enough to cover all corners, but I've decided that it's OK for the test.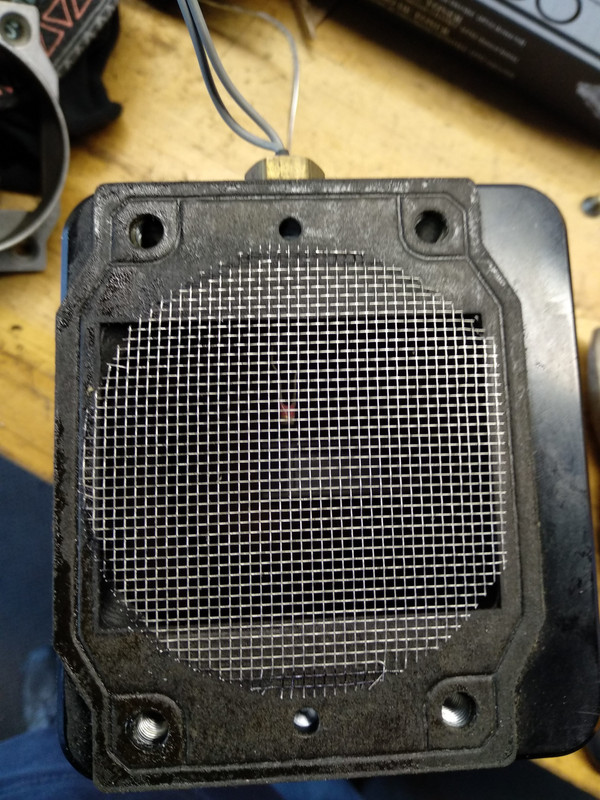 Installed.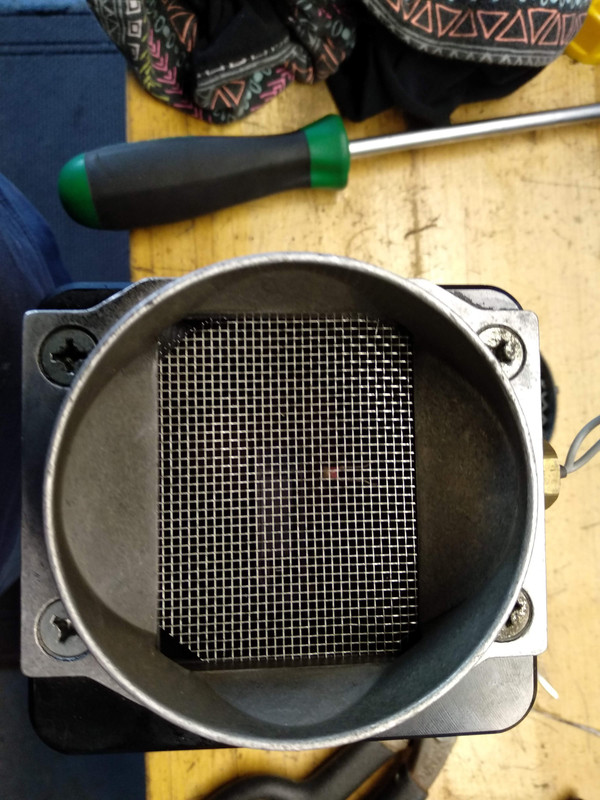 I put the system back to the car and took it out to test drive on highway. Amazingly, the stalling on high RPMs is gone now. I am quite happy with such an easy solution.