Help Support Bigcoupe.com
Moderators: ron, bfons, GRNSHRK
Last edited by
Val_C
on Thu Mar 19, 2009 9:09 pm, edited 4 times in total.
---
UKDaveJ
This is a great article, at least worthy of a 'well done sir!' comment, so I thought I'd add mine.
Its not something that I think I'd on my 84 UK spec 635csi, but for anyone that wants to it is packed with info.
Well done!
Dave
---
---
One correction (from personal experience): I would not recommend to use 1/8" NPT thread plug, when I did, it was leaking after installation like hell, I ended up with retapping it for 10 mm thread and using 10 mm bolt with crush washer.
Beside this, the rest is worked out perfect, I placed the gauges instead of ashtray:
---
---
Update: adapters for the oil pressure sender installation are available from the BigCoupe member
Jordanmilos
now.
---
laharbimmer wrote:Great thread!! I Love bimmers, but the lack of those three gauges is perhaps the most annoying thing I find. If given a choice, most likely the main bone that I would pick on orwith BMW. Idiot lights just don't do it on a car with that stature.
Not sure I agree. It's stature is that it was a high-tech luxury sports coupe. Why have gauges when you can have check lights?
Ben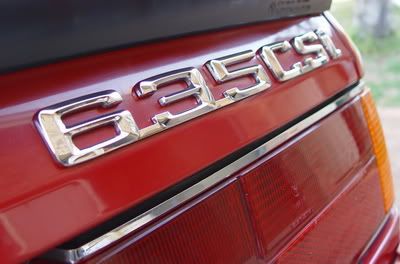 My gallery:
http://bigcoupe.com/members/hoadie
---
Bigcoupe Contributor
Posts: 64
Joined: Wed Apr 30, 2008 7:30 pm
Location: Dordrecht, Netherlands
Contact:
"If a job's worth doing, it's worth doing well" My Dad (1921-1995)
1986 635CSi (Sold)
www.automotivelife.nl
---
Who is online
Users browsing this forum: No registered users and 2 guests